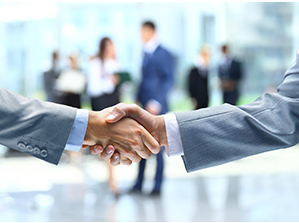 King IP Law has experience with large and small companies across many patent disciplines including biological, medical and genetic technologies, plant patents, mechanical devices, medical devices, and photonics.
A patent is a property right granted by a government to an inventor or company to exclude others from making, using, selling, offering for sale or importing the invention for a significant time in exchange for public disclosure about the invention. King IP Law has extensive experience in drafting and obtaining patents in several technical disciplines. King IP Law has expertise in numerous technology areas to most effectively serve the patent needs of our clients.
Advocacy

– King IP Law provides reliable and client-empowering counseling on patent matters that focus attention on client's needs. Obviously, each client has specific goals, monetary concerns, and time constraints for their ideas and products, and King IP Law matches its counseling and patent strategies to the situation.

Patentability Searches and Opinions

– King IP Law can perform searches (as well as working with search specialists) to deliver searches and opinions on the patentability of new inventions.

Infringement, Non-infringement and Validity Opinions

– King IP Law can analyze products and services for infringement/non-infringement of existing patents.

Application Drafting

– U.S., foreign, and PCT patent applications are a particular strength of King IP Law. King IP Law handles the process from start to finish for any U.S. and/or PCT patent applications for your inventive concepts, and has foreign associates throughout the world to assist with applications filed in non-U.S. jurisdictions.

Patent Procurement

– King IP Law has extensive experience in prosecuting patent applications before the United State Patent and Trademark Office.

Enforcement and Litigation

– King IP Law can help you enforce your patent rights against infringers. King IP Law can also help defend you in the event you are accused of infringing someone else's patent.

Licensing

– The process of commercializing your patented invention often includes licensing to others the right to use your patented invention, or out-licensing your own patents. King IP Law can work with you to develop an appropriate and aggressive licensing program for your patents, and can negotiate the right for you to use others' patent rights when appropriate.